We are a Bible-believing fellowship that is learning together to know God and to make Him known. We believe the most effective way to teach the Word is through Expository Preaching, verse-by-verse through the Bible.
We also have Home Groups and Prayer Meetings at local homes during the week.
Currently, we are livestreaming our Sunday morning services. We will post updates as things change.
Click HERE to go to your YouTube page to view current and past streams of the church service.
Click here to read our Statement of Faith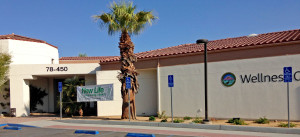 New Life Community Church
Jon Skramstad . pastor
Sunday 9.30am service (Currently only streaming online)
Normally meeting at the La Quinta Wellness Center
Mailing address:
50855 Washington St. Ste. 2C
PMB153
La Quinta CA 92253
760.771.4076